Arolla Blue Lake
---
The blue lake of Arolla is a small mountain lake located shortly before Arolla in the Hérens valley. It can be the subject of a very nice walk with small children.
Weather
---
Access
---
Parking is available along the road at the place called Satarma shortly before Arolla.
Climb to the lake
---
After leaving your car in Satarma, which is made up of a few old chalets, you go up for about an hour to the blue lake of Arolla along a small path with a steep slope going from an altitude of 1780 metres to 2080 metres for a distance of about 1.5 kilometres. Halfway up, on the left, you can see a rocky peak called Roc de Satarma. Just before reaching the lake, you can often see solid black cows of the Hérens breed near a group of mazots at a place called "Louché".
Roc de Satarma. Photo: ueliraz.ch

A cow of the Hérens breed. Photo Flickr "Michéle".

Lake
---
Arriving at the lake at more than 2000 meters of altitude, one is surprised by the beauty of the place. The turquoise blue of the lake given by the algae and the clay at the bottom is magnificent. One can admire a beautiful waterfall and a magnificent mountainous scenery. The most courageous will be able to bathe in the very cold lake. Picnic tables allow to spend a very pleasant moment on the spot and the descent to the car park takes about 30 minutes.
The view on the Hérens Valley.

Le val d'Hérens
---
The Pyramids of Euseigne, the Borgne Gorges, the Hot Water Springs of Combioula, the Hermitage of Notre-Dame de Longeborgne and the Grande Dixence Dam are five other remarkable sights in the Val d'Hérens in addition to the blue lake of Arolla.
La Torpille recommends the Kurhaus hotel in Arolla. Built at the end of the 19th century, it is located in a forest of Arolles in which you can walk and has a very nice view of the mountains above Arolla. Its retro look takes you back in time.
The Kurhaus hotel in a forest of Arolles.

Video
---
A video on the visit of the blue lake of Arolla.
Webcam
---
Webcam on the bottom of the valley in Arolla a few kilometres from the blue lake.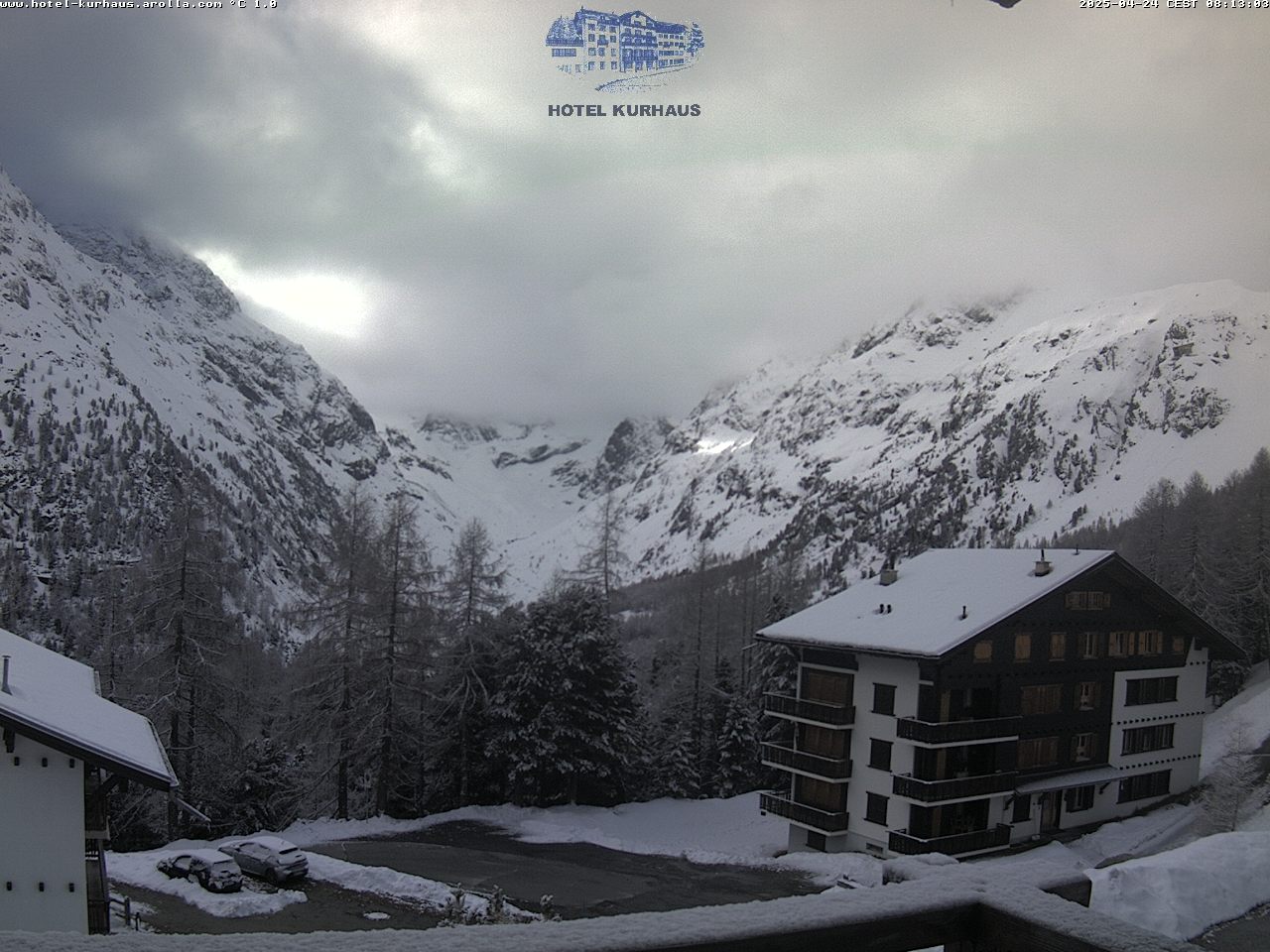 Facebook
---
---
Activités dans le canton du Valais
Activités dans la région d'Hérens
Natural curiosities in Western Switzerland
Evaluez la qualité de cet article !!
[Total:

1

Moy:

5

]
Read More