Euseigne Pyramids
---
The pyramids of Euseigne are a geological curiosity in the Val d'Hérens. They are located in Euseigne on the Sion-Evolène road at the intersection of the Val d'Hérémance which leads to the Grande Dixence dam. The road passes under the pyramids through a small tunnel.
The Euseigne pyramids seen from the road upstream.

Weather
---
Formation of pyramids
---
Pyramids were formed following the disappearance of the glacier that covered the Val d'Hérens during the last glaciation about 100,000 years ago. As the glacier retreated, it left a compact moraine with rocks. With erosion, the moraine has dug itself under large rocks that compress it and protect it, forming pyramids. These will eventually disappear over time due to the action of water.
A pyramid with the rock that makes its hat.

The picturesque village of Euseigne 1 km higher than the pyramids.

Access
---
Parking lots are available along the road below the pyramids
Tunnel
---
In 2016, the canton of Valais decided to create a new tunnel around the pyramids by 2021, which will protect the site and improve traffic flow. It is true that today the visit of the place is not easy with a ravine on one side and a dangerous road on the other.
The current tunnel dating from 1947 under the pyramids.

Stroll around the pyramids
---
The pyramids path starting close to the tunnel and lasting 20 minutes provides a nice observation point.
Close to the Pyramids are the Borgne gorges whose path links Euseigne to Bramois in the Rhone valley via the Hot Water Springs of Combioula.
The Borgne gorges near Bramois.

Video
---
Webcam
---
Webcam in Saint-Martin in front of the pyramids of Euseigne.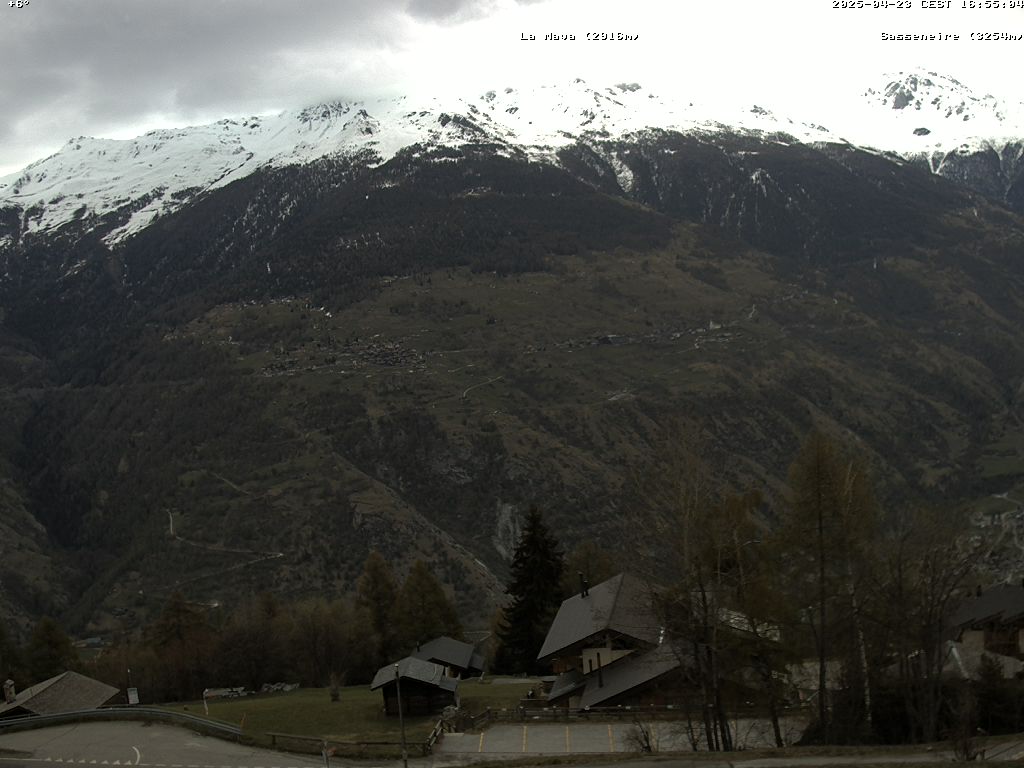 Facebook
---
---
Attractions in the canton of Valais
Attractions in the Val d'Hérens region
Natural curiosities inWestern Switzerland
Evaluez la qualité de cet article !!
[Total:

0

Moy:

0

]
Read More