Mont Vully Caves
---
The Mont Vully Caves (grottes des Roches Grises la Lamberta in french) are artificial caves built during the First World War in 1916 and 1917 and which housed a military fort. They are located in the town of Môtier, which is part of a new municipality called Mont-Vully.
The entrance to the Mont Vully Caves.

Weather
---
Access
---
The car park to access the Mont Vully Caves is next to the one of the Mont-Vully restaurant. A steeply sloping path descends in 5 minutes to the Caves. From the landing stage in the village of Môtier it takes about 20 minutes to climb. For the short story, the village of Môtier is the birthplace of Jean Louis Agassiz, a well-known Swiss glaciologist of the 19th century.
Site
---
Caves are more commonly referred to as caves than military structures because the site is completely disused at the military level, unlike Pré-Giroud and Cindey Forts for example, which have retained their military structure but were built much later during the Second World War period. All that remains are hand-dug corridors in the molasse, a soft, friable rock like the one used to build Lausanne Cathedral.
 Military structure
---
The underground military structure was relatively imposing because it had 200 metres of galleries for a garrison of more than 100 men. He was armed with 8 machine guns for a range of just over 2 kilometres facing Lake Murten. Indicative signs give information next to the caves. This fort was part of a set of 8 fortifications located on Mont-Vully which had a strategic position with 360 degree visibility. The two-hour historic trail of Mont-Vully, which passes through the Mont Vully Caves, allows visitors to discover several of these structures from the First World War as well as other older historic buildings.
A description of the military work.

Picnic
---
Next to the Caves, you can enjoy tables and fireplaces equipped for a barbecue. You can also stop for a drink at the Mont-Vully restaurant next to the car park, from which you can enjoy a beautiful view of Lake Murten.
Video
---
A video inside the Mont Vully caves.
Webcam
---
Webcam in Sugiez.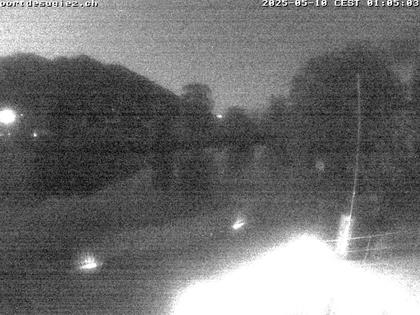 Facebook
---
---
Attractions in the canton of Fribourg
Attractions in the lake region
Cavities in Western Switzerland
Evaluez la qualité de cet article !!
[Total:

0

Moy:

0

]
Read More